Personalised Christmas Stockings
Sizes: 23 cm (width) x 43 cm (length)
Without minimum quantity
Material: Stretch 100% polyester with lamb front ornament.
Includes red ribbon for hanging.
Personalised on both sides.
ID: #1635
Personalised Christmas stocking
Did you hear that? Yes, it's definitely... Father Christmas! He's already arriving at our home. Hurry up, we have to hang up all the Christmas stockings so he can leave us some presents!
Christmas, and everything to do with Christmas presents, is a magical time. And thanks to personalised Christmas stockings it can be even more so. Children, and the whole family in general, will love to have their very own personalised stocking at the fireplace.
We have two models of Christmas stockings to hang: one embroidered, and one to personalise with photos. The embroidered Christmas stockings is brown, with a Christmas pattern on the stocking, with trees, stars, baubles, etc. And on the top it has a red area, which is where we will embroider the name of your choice. This model is perfect if you're looking for Christmas stockings with a name.
The other model is the Christmas stockings with photo. In this case the personalisation is not done by embroidery, but by direct printing on the textile. This stocking has soft white sheepskin on the top. The rest of the stocking is like a blank canvas where you decide which design appears. It can be a photo of the child or adult to whom the stocking belongs, or it can be a Christmas design with just the person's name on it. Also, when it comes to personalising the product, we offer you many pre-designed templates so that you can choose the one you like best and add the photos or text of your choice.
The embroidered stocking is usually the most popular choice for those looking for a more elegant or classic model. On the other hand, the printed stocking can be used to create funnier Christmas stockings, with designs featuring reindeers, Christmas trees, Santa Claus... But also the possibility of adding the photo of the girl or boy, woman or man, to whom the stocking belongs.
Get ready for Christmas with personalised Xmas stockings
Christmas is a time of traditions and family gatherings. A good time to reconnect with your family and people you haven't seen for a long time. There are decorations in the streets and, of course, in your home. You can't miss the typical personalised santa stocking hung on the chimney or near the tree, giving a homely and cosy feeling to your home.
These personalised stockings for decoration purpose can be used in a purely decorative way, to hang on the mantelpiece (if you are lucky enough to have one) or simply on the living room wall, or on the bookcase. But they can also have a real use to put little presents inside. Because of their size, they won't fit huge presents, but you can fit some small or medium sized gifts in them. The stockings have an opening so they can be used as a Christmas sack or textile bag. This way, everyone can have a little present in their stocking whether it being: children, parents, grandparents, aunts, uncles, cousins… or the whole family.
Don't think twice and personalise your Christmas stockings here, whether you prefer a Christmas stocking with an embroidered name, or Christmas stockings with a personalised photo.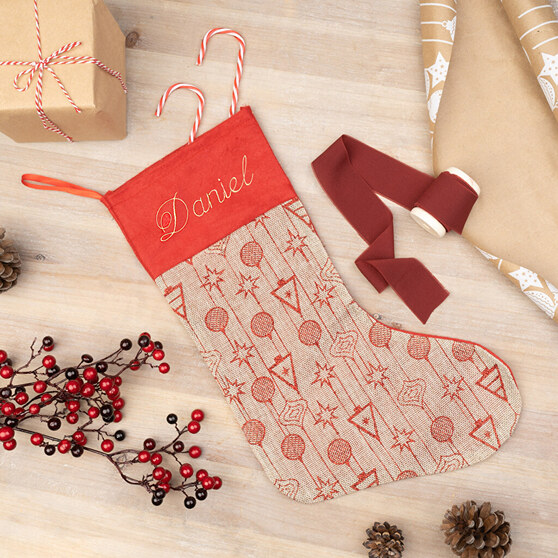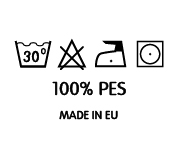 Stocking label with photo
Tags of Christmas Stockings