Photo gifts for Christmas
Christmas is a very special time, where we celebrate the last festivities of the year, we say goodbye to one year and welcome the new year and most of the time we do it surrounded by our loved ones. It is completely normal to want to give gifts at Christmas, to show those people how much we care and how much we love them. We have a lot of ideas to make those gifts more special than ever, because personalised Christmas gifts are always a success.
Do you have to give gifts to your loved ones, whether they are friends or family, and you don't know what to give them? With Wanapix you will find plenty of items that we are sure will delight those people you have in mind.
Gifts for the youngest members of the family
The youngest members of the family are usually the ones who are the most excited about the Christmas holidays, because Christmas seen from the eyes of a child has a very special magic to it that cannot be described. In this section you will find gifts that are sure to amaze them.
The first Christmas of a little one is idyllic, and it'll be the best Christmas gifts celebrating Christmas with your new baby. On our website you can find a personalised pyjamas that will make your little one look cute. You can make a design with a photo, with their name or with a text that is important to you. It will be a unique and special gift for the whole family to remember. Another thing you can design would be a personalised dummy with the name of your baby. In case you haven't found a name yet, then you could add a funny name such as "The Mystery" or something else.
But you will not only find little things for the little ones but also for the older ones with personalised games that they will love to play, because Christmas is a time to be with the family and family games are always a good gift for everyone.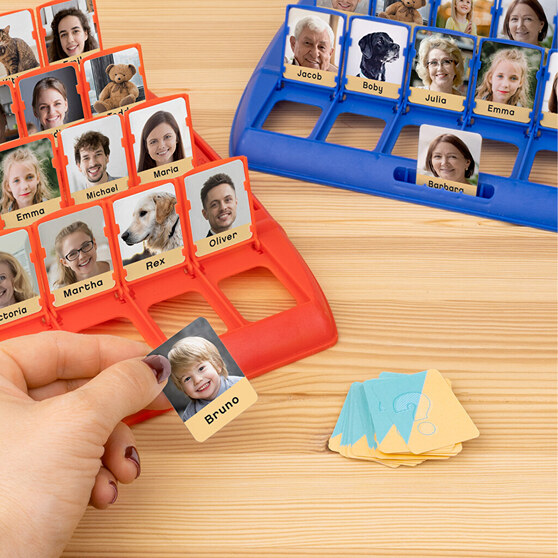 Photo gifts for the whole family
On Wanapix you will find gifts for the whole family, regardless of their age, you can design the item they will like the most and make it unique, as none of your gifts will look alike. All you have to do is let your imagination run wild, enter the world of personalisation and we are sure that you will create the perfect gift for that special person.
You can personalise everything from children's items such as bodysuits and bibs, to personalised board games, even if there is a family member or friend who likes computers, you can also give them a personalised photo mouse mat or another of our interested personalised products for geeks. A universe of personalised items are just a few clicks away.
With our online editor you can quickly and easily create that design you have in mind. In addition to having hundreds of pre-designed templates for each item to make the task of personalisation much easier for you.
Photo gifts
Photos take us back to certain moments, make us relive the memory of someone who is no longer with us, or just by looking at them they make us happy. That's why photo gifts are always a good option.
In this section you will find an endless number of gifts to personalise with photos. These are times when it's usually quite cold, so giving a personalised blanket with photos will be the perfect gift. If you have to give a gift to someone who loves to watch movies, then you can personalise a cosy blanket that they can wear while he/she watch movies.
Personalised cushions with photos are also perfect for Christmas gifts, just choose a nice design, upload your photo to our online editor and we'll make sure it's perfect for that gift you had in mind.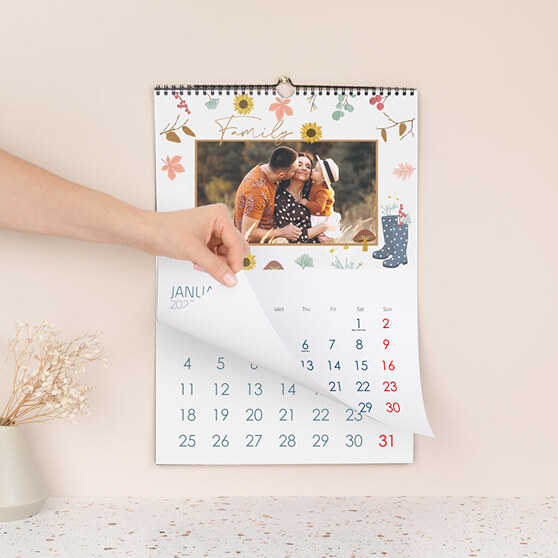 3 tips for getting ready for Christmas
Prepare the gift with time to spare, don't leave it to the last minute, a Christmas gift is not just any gift and you need time to think about it and prepare it so that it is perfect.
Try to research in a disguised way what that special person would like to receive for Christmas, of course, without that person noticing that you are looking for something to gift to them, a gift always makes you excited, but if you don't expect it, even more so.
Put love into everything to do with their gift, from the gift itself, to the wrapping paper, or create a letter for them to read before they open the gift, telling them how much you love them and how important they are to us, they deserve that and more.