Father's Day Gifts
The most special day for all fathers (and grandfathers) is Father's Day. A date to remind us of their work as educators, parenting and support. He has been there during your good and bad times, don't you think it's a good opportunity to give him a gift? Prepare a personalised gift and show him how much you care.
Sometimes, many people look for a gift that says he's the best dad in the world, but sometimes it's hard to find just what we're looking for. However, personalised gifts are always a good option to adapt that gift to what you are looking for. You will be able to design them with the photo or special message for the occasion. Both first-timers and experienced parents will be surprised with original Father's Day gifts.
In this section, we offer you a selection of our variety of products so that you can find the perfect gift and have the best gift ideas for Father's Day .
When is Father's Day
Depending on where in the world you are the Father's Day varies. If you don't know what day is Father's Day where you live, you should look it up, so you don't get caught up.
What to give for Father's Day
If you don't know what to give for Father's Day, let us help you with some advice that you can take into account. We have delimited this section so that you can find the most special gifts for parents. The first celebrations of this day make more illusion, so it is essential to think about a good gift.
Ideas for Father's Day
When children are younger, normally, the couple is responsible for making the gift to father. Many people ask what to give as a gift on Father's Day to my husband and our answer is always the same: something practical. The most successful gifts are those that can be used daily and get the most out of them. In such a way, that they make their day to day easier.
Almost any of our customizable gifts can be worth as a gift in this day if it is designed with a proper phrase or photo. However, there are some that are more popular and bestsellers on this occasion. Especially, we recommend these products as gift for dad: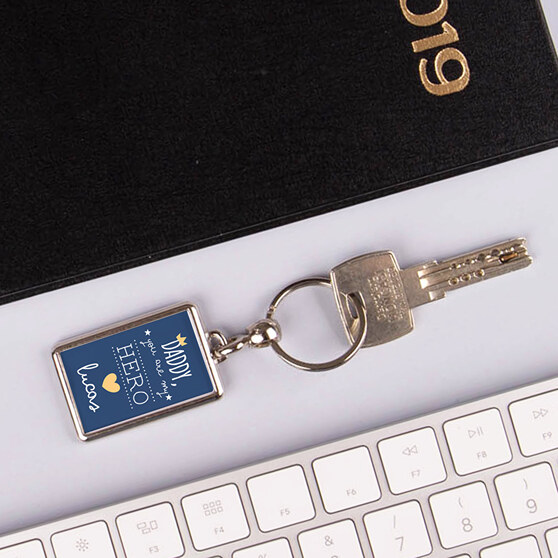 Father's Day T-shirts
If you are wondering how to make a gift for Father's Day and succeed with it, personalised T-shirts are your answer. They are a good gift on this date and are also one of our "top sellers". You have different colors and sizes to choose and adapt it to your style.
They are economic and being almost in spring you will be able to premiere it and wear it often. You can design them with our special templates for Father's Day or, if you prefer, personalise it with any family photo and bonita.
Father's Day Mugs
Another practical and cheap gift with which to surprise father are the mugs. Everyone uses them every day for a coffee or a pencil holder in which to store all the pens at the office. Now, in addition, you can design them with any of our pre-designed templates and adapt them to your taste.
Though ceramic templates are the most popular, we have more models that you can personalise with family photos or a quote that you like.
Father's Day keyrings
In this type of dates, the gift is much more important than anything else. Personalised keyrings are another good and inexpensive gift that they can also use daily. We have different models of keyrings and in any type of material and size. Choose the one that will be most practical and useful for him.
As with any of our gifts, you can also personalise this with our pre-designed templates or choose to add your favorite photos. The quotes for Father's Day gifts are widely used in this type of gifts. As many of our keyrings can be Personalised on both sides, in one you can put a nice phrase and in the other an image, for example.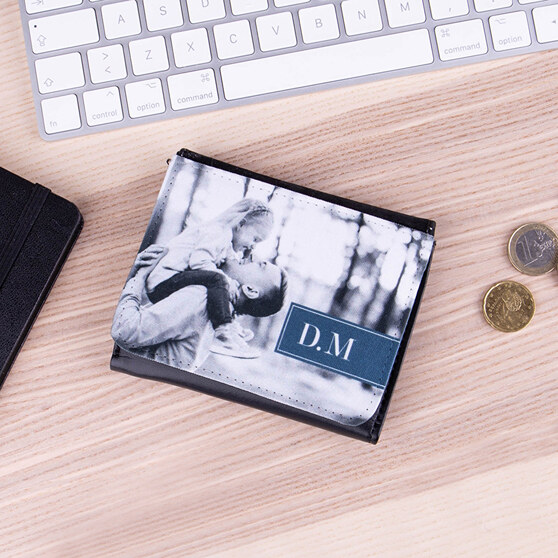 Quotes for Father's Day
When you go to personalize your gift you might want to include a special dedication or Father's Day quote. Whether it is in the product itself, or in a card to decorate the gift, we propose some ideas:
For Dad, my best friend.
Dad, as a child you were my superhero, now you are my example to follow.
You are the best dad in the world.
Two reasons why I love being a dad: Lucas and Mary (Put the names of the children)
There is only one dad, and none as good as you.
World's greatest dad!
I... I am your father (Star Wars style).
You are the King of the house (although the Queen takes more decisions).
You are a fabulous dad, although sometimes you grunt like a bear.
On dates like these, you can play with a moustache or Darth Vader icons. They are widely used in this type of gifts and gives them a different touch.