Original Gifts
There are 93 products available
Personalised original gifts
Selection of personalised original gifts with photo, the message, design or image that you want. Create your original gift for women, men, children, etc. Personalisation is fashionable because you can create different and unique items. Consult on this page our ideas for the most original gifts for any occasion or type of person, or age that is.
If you are looking for original gifts, funny or curious, you are in the right place. Find the most original gift for any occasion. Everything you imagine we have here for you to personalize.
We are sure that here you will find gifts that you have never valued before as a gift idea, and you will think: "Come on, what a good idea, sure he likes this! This section is where we compile the most curious gifts of our catalog.
Original gifts with photos
If the gift is for a grandfather or grandmother, you can create a blanket, a cushion, a photo on slate, or a calendar, all with photos of the grandchildren. The gifts with photos of grandchildren never fail so they can be worn everywhere!
We can tell you which are our bestselling gifts , if you want to go directly to an article to get right. Mugs, T-shirts, keyrings, puzzles, blankets and towels, cushions, canvas photos, calendars, diaries, laser-engraved products... All are best sellers and suitable for any type of person.
We strive to find curious gifts not only for your boyfriend or girlfriend, father or mother, which are the most common cases. We work every day to get good articles for weddings, friends, co-workers or for that person you fell in love with. Because we have everything!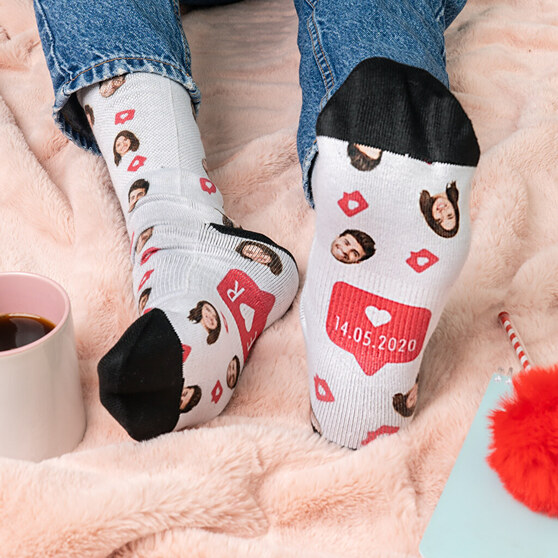 Original gifts
We have the funniest gifts, perfect for any occasion and type of person. Original gifts for men or women on birthdays, Valentine's day, anniversaries or Christmas. We work all year round to find new ideas that are surprising, unique, that have a good quality-price ratio and, most importantly, that help you to leave that special person you want to surprise with your mouth open.
Whatever the reason, in this section you will surely find it. If you need an original gift for your boy or girl, the heart-shaped gifts are perfect. We have cushions, bracelets, keyrings, mugs, puzzles... with heart shape. And personalised, of course, like everything!
If you want to surprise the person you are giving them, the best thing is to choose different gifts such as photo gifts.
Original ideas to give
What makes a personalised gift different from all the others? Its exclusivity, its uniqueness and its unique character and personality. We adapt to all pockets and needs, thanks to the different prices of our products. From the cheapest to the most expensive, but all of high quality.
Although it sounds like a cliché, our goal is to make people happy. We make gifts, and by definition, this means that in the end the goal is that there is a person to please and get a smile. We have a search engine so that you can quickly find what you are looking for. Because, in addition to the selection of photo-gifts that you are seeing on this page, we have many more. We encourage you to discover the rest that we have in our online catalog and thus find the best fit.
Think about how the person is or which is the event for which you want to give something. We'll show them to you. Our articles can be personalised online, that is, through the web. At all times you will see a preview of how it will look, so there are no surprises.