Mother's Day Gifts
They give us life, they take care of us, they protect us. That's why they deserve it all. They are always by our side and when we need them the most.
That's why they deserve a special gift. We will give you some gift ideas for a mother and surprise her.
Original Mother's Day Gifts
We have a wide catalogue that adapts to your needs so that on this special day you don't stay without knowing what to give to your mother.
Create a personalised gift with a special photo and get to make her happy. We have many original personalised gifts: bags, cups, foulards, watches... and much more! In addition there are gifts for all pockets and all are of high quality.
What to give on Mother's Day
We have many different ideas and options but, to make your search easier, we will tell you what Mother's Day gifts are the best.
The personalised gifts that we sell best this day are: bracelets, original wallets and purses, T-shirts, mugs with phrases or photos, personalised agendas, silver jewelry, personalised bags, polar blankets, pendants and necklaces, calendars, foulards and other handkerchiefs ... Have you seen how much variety? And we have left many ideas, but browsing our online store you can find everything.
Gifts for new mothers
Having a child for the first time is a unique moment, only surpassable when they more come to the family. That's why making a special gift for a new mother is something very significant and emotional.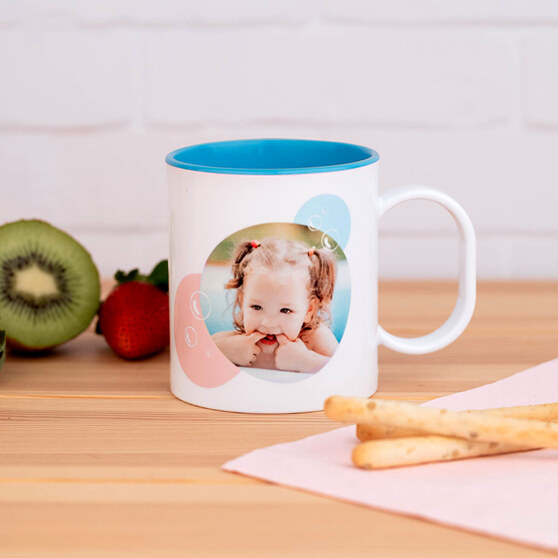 If you're looking at our catalog and still don't know what to give to a new mother, we'll make you a selection. Of all our personalised Mother's Day gifts, we especially recommend the baby bath blanket, to wrap him after bathing. In addition, you can personalise it as you want and it will be exclusive. Another very special gift is the photo frame with the baby's print. It's super original, so you can put it anywhere you want.
The personalised teddy bears are a good gift for your baby and for her. So if she cries, you can calm her down with this adorable bear. It's totally personalised - you'll love it! .
Gifts for mothers aged 60
A mother and daughter gift is always nice. That's why we have a series of products that we know with total guarantee that they love. Customized foulards are a novel and groundbreaking option. So her scarf will be exclusive and unique.
Gifts for mothers aged 50
When a mother enters the golden age it's always special. They are worth gold. That's why we give you gifts for mothers that fit what you're looking for.
The Mother's Day bracelets are a good option to give. We have many personalised jewels from which you can choose both the design and the shape. But, where to keep them? Well, in our personalised jewelry box. It is very useful and exclusive.
The pendants and Mother's Day necklaces are also very popular in our catalog in this type of celebrations. They are fully customizable, just like bracelets, and they love them.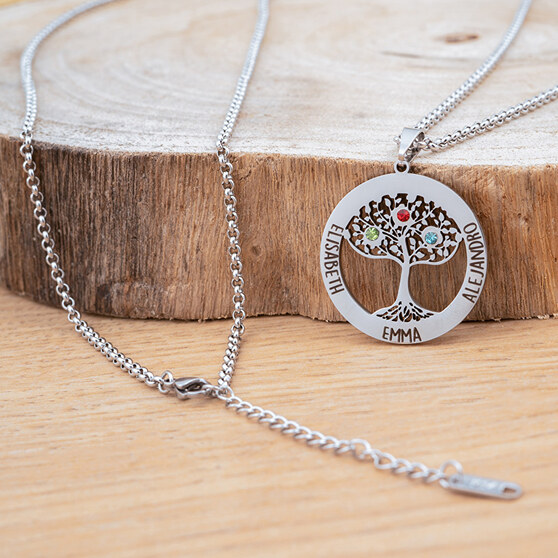 Mother's Day UK
Would you like to know when Mother's Day is celebrated in the UK? (since this is the country where we are located). The answer is:
Mother's Day is celebrated in the UK in march each year.
It is a curious case, because it is not a fixed day, such as Valentine's Day (always 14 February). In this case, it can vary, and can be anytime in march, but always 9 months before Christmas.
In other countries, Mother's Day is celebrated on different dates. There is not a common day all over the world, unlike Valentine's Day, which is February 14 in any corner of the planet. In the special case of Mother's Day, as well as Father's Day, the days are different in each country, although some of them may coincide, especially the closest physically, or the most culturally similar.
Original Mother's Day
The first Mother's Day celebrations go back to ancient Greece and the ancient Roman Empire.
Later, around the 17th century, similar events were celebrated in some European countries, such as in the UK. It was called Mother's Sunday, and consisted of people with fewer resources, who worked for others, having a feast on Sunday, going to Mass, and returning with a gift for their mothers. In the 19th century Mother's Day was celebrated in the United States in some cities, until finally, in 1914, the second Sunday in May was officially established as Mother's Day in the U.S.