Personalised bags
There are 3 products available
Custom bags
Personalised cloth bags are a very practical, useful and original product, as well as ecological. By using them instead of the usual plastic bags you'll avoid using disposable bags.
We are increasingly concerned about taking care of the environment, avoiding the use of plastic and other disposable materials that pollute in abundance. So our cloth bags are made to be reused as many times as we want or need.
You can create your own personalised bag for personal use, to go shopping or to carry your things in the street. You can also take advantage of our quantity discounts and if you have a business, you can create cheap personalised bags for advertising purposes. They're also called promotional bags, personalised event bags, wedding bags and so on.
Cheap personalised bags
If you're one of those people who hate backpacks or uncomfortable bags in general, then you should think about designing your own personalised bag. They are comfortable and will most likely be the best bag that you'll find on the market. The reason being that they are lightweight, of comfortable materials and practical.
Why carry more weight than necessary? With our personalised fabric bags you'll be able to carry all your belongings without having to carry more weight than usual. They are designed to be the most comfortable on the market and you'll be able to hang them anywhere without any problem. They will be very practical.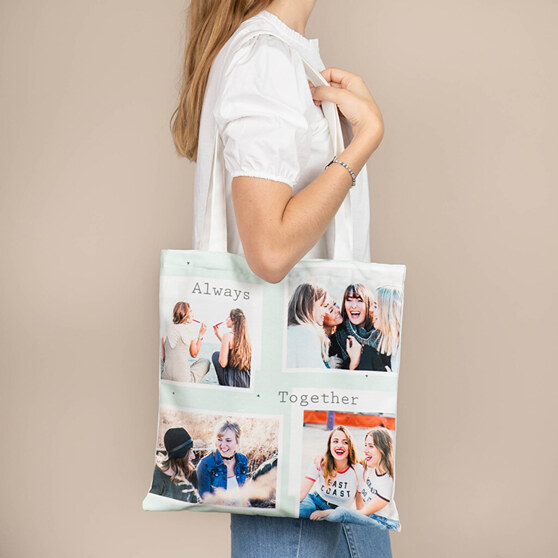 Personalised fabric or leatherette bags
We have many types of personalised bags: fabric bags, leatherette bags, like our famous shopper bag, which is ideal for storing your things, for shopping or going to the beach or swimming pool. And you'll also find tote bags for events that can be designed as you like.
We also have personalised snack bags, which can be used for different purposes. You can use them to carry your little one's lunch or snack, for yourself for work or you can also use them to store a change of clean clothes for example for when the kids start nursery school. These fabric bags are super practical for anything you might need to carry around.
On our website you have a lot of pre-designed templates that you can modify very quickly and easily to create your personalised bags and tote bags. But if you don't find one that suits your tastes 100%, you can create yours from scratch in just a few clicks. You can upload a photo, an image, your own design or create a funny phrase to personalise a bag that will be unique, you won't find another one like yours. Turn them into something unique and exclusive with our online editor.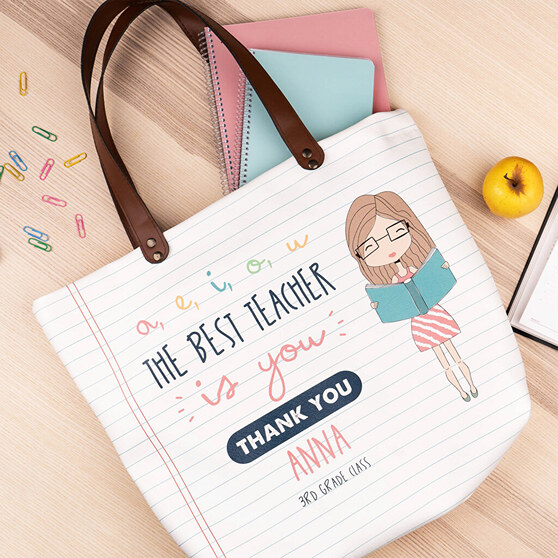 Design your own cheap bag
This is our cheap bag. It's very light and is mainly used as an advertising gift or as a gift at events and congresses. Have you just opened your business and want to give a personalised bag with your logo as a gift? Are you going to a trade fair or congress where you want to make your brand known? We have the perfect item for this occasion.
You also have the option of personalising them on one side or on both sides to make it look even more unique. A universe of personalisation within the reach of anyone.
All you have to do is think about what you want to use it for and how you want to personalise it and we will make your ideas come true. Create your own fantasy bag today!